This is the main site for the JEOL JBX-6300FS Electron Beam Lithography System at the
Washington Nanofabrication Facility
at the University of Washington, in Seattle Washington.

If you are just browsing around, you might want to have a look at some
Project Highlights
or
Publications
from our system.

If you are interested in using the system, there are two primary modes of access:


With "Remote Access", WNF staff will setup and run your project for you, billing machine time, materials, and staff time used. For some projects, whether physically local or remote, this is the most efficient choice, since it takes a considerable amount of time to learn not only EBL operation, but also resist processing, inspection, and other processing steps necessary for many projects.

You may choose to become a Trained User, and run the system hands-on for yourself. This typically takes quite a bit of time, depending on your experience. Have a look at the information in the

Training

section, and the

Documentation

section, and talk with me about your possible project. Don't feel that you have to learn everything in that documentation section; e-beam has a great range of flexibility, and most likely your project will need only a subset of the possible options. You can work with the staff to learn which options you'll actually need for your project.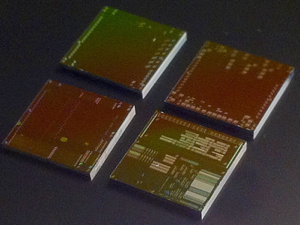 If you have any questions at all about our e-beam system, or would like to schedule a meeting to discuss the system and how you might use it for your research, please
contact us
.